Powerful & Compact
StellarMate X
64/128GB Storage
EAA
4x faster than a Raspberry PI4
Live Stacking
Mount Adapter
Deep Sky Astrophotography
Buy now
Observatory-class Controller for everyone
StellerMate Pro
Anodized CNC Case
4x 12V outputs
2x Dew Heaters
1x 3-9V Variable Voltage
Stepper Control
Sensor Input
Buy now
Powered by Open Source Technology
StellarMate OS
PC/Mac/Linux Cross-platform Support
Numerous Equipment support
Live Stacking
Android/iOS App
For RPI4 and Mini PCs
Affordable
Buy now
StellarMate is the Next Generation Internet-Of-Things (IoT) astrophotography gadget!
StellarMate is powered by Open Astronomy Instrumentation protocols (INDI), and Ekos, a cross-platform astrophotography suite for Windows, MacOS, and Linux. It supports highly accurate GOTOs, autofocus and autoguide capabilities, in addition to powerful image aquisition features and support for numerous mounts, CCDs, DSLRs, focusers, and much more.
From controlling a lone mount in the field, to orchestration of state of the art observatory, StellarMate is the solution you have been waiting for.
StellarMate features Ekos, a powerful free tool to automate your astrophotography workflow. Get more science done with less time.
Select your target, slew your mount, and begin imaging immediately. Millions of stars and deep sky objects are at your fingertip. Coupled with powerful observational planner and a smart scheduler, you can automate your workflow to achieve a true robotic operation!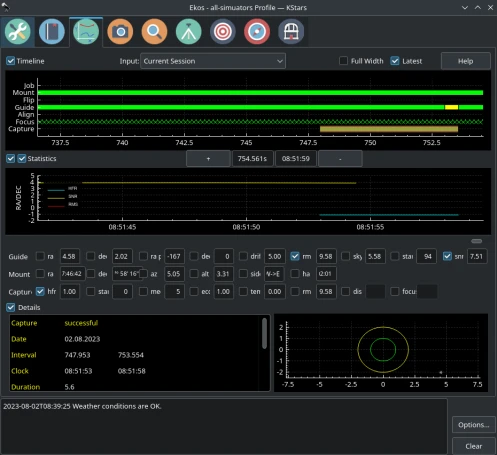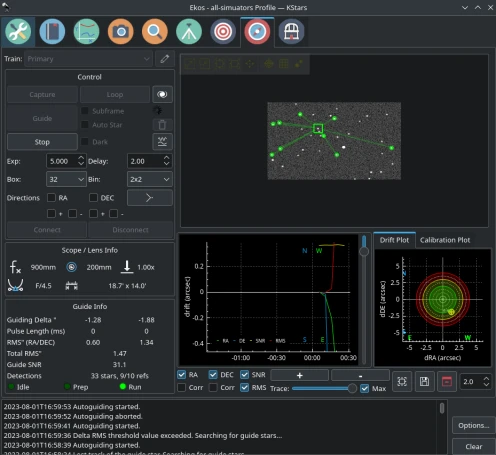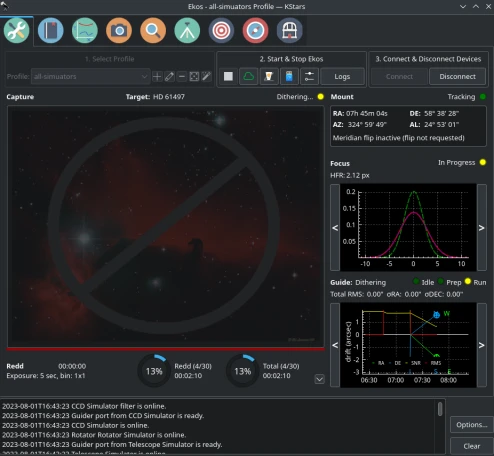 Manage everything from one interface
Unlike other solutions, Stellarmate enable you to control and manage everythingfrom one interface.
While StellarMate supports integration with external tools, no 3rd party plugins or tools are required by default.
All aspects of your data acquisition, including planning, astrometry, autoguide, and autofocus are all done within Ekos. However, that is not all, you may also use more than 15+ clients including PixInsight, AstroImager, SkySafari, and SkyCharts to communicate with StellarMate.
Extensive Equipment

Support
Stellarmate support numerous astronomical equipment via the Open Source INDI Protocol.
Multiple Communication

Methods
StellarMate support several communication methods. On the field? Use HotSpot. Backyard? Join it to your home WiFi Network or a wired network. You can even connect to a monitor and use it like a regular PC.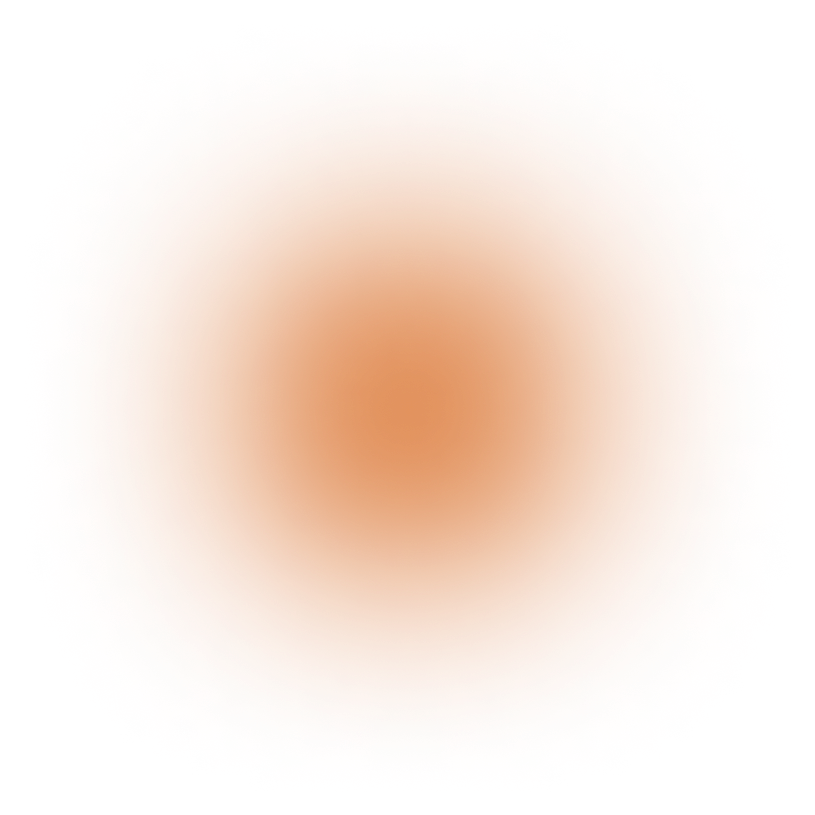 Hotspot
No network? No problem! StellarMate automatically switches to HotSpot mode when network in unavailable so you can always connect to and control your equipment!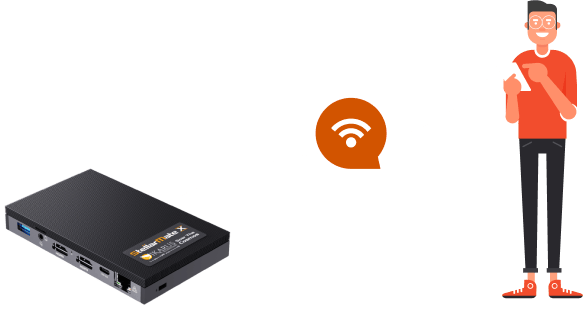 WiFi
Join StellerMate to your home WiFi network
HDMI
Direct Connection via HDMI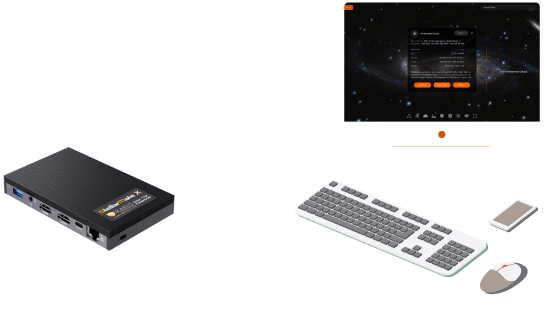 Control Your Equipment

Your Way at Your Platform of Choice
From Any Where

And at Any Time
To Live Stacking while imaging right from your iOS/Android tablet. Watch in real time as the noise is reduced and details jump to prominence. Fully automated background removal and contrast adjustments on the fly!
Ekos Live is the perfect complement to StellarMate IoT. It provides an online Real Time cloud-based Web Application to remotely control your equipment from any where and at any time. Store, search, and tag your images in the cloud. Get notifications about the imaging progress, watch live video feeds, auto-focus, auto guide from one central location. Use it on your phone, tablet, or computer.
Ekos Live Basic provides limited access to Ekos functions on the cloud.
Unlimited Bandwidth *
Mobile and PC/Mac Control
Live Video
Focus, Guide, Align Modules
Cloud Storage
Push Notifications
Ekos Live Basic provides limited access to Ekos functions on the cloud.
Unlimited Bandwidth *
Mobile and PC/Mac Control
Live Video
Focus, Guide, Align Modules
Cloud Storage
Push Notifications